North Metro Atlanta Estate Planning and Elder Law Firm

Wills and Trusts Lawyers
We are different than other wills, trusts and estate law firms. Atlanta Wills + Trusts Law Group, based in Alpharetta, Georgia, is the only law firm in Georgia dedicated to helping women in the wills, trusts, powers of attorney and planning space.
Why does this make a difference in planning? We listen. Unlike at traditional estate planning firms, we create a safe space for anyone to ask questions, to educate yourself on what is possible for you to plan and decide, we listen to each client (especially the moms, sisters, daughters, wives) to hear what they need from the plan.  Then we help them get a will based estate plan or revocable living trust-based plan which makes sense for them.  
This matters in both life and in a plan because as the caregivers of those below and those above, women need a plan that looks toward when they may need to be taken care of by someone.  Women also need an Advance Directive for Health Care that supports what THEY want for their health care and caregiving.  Women also need a Durable Power of Attorney for finances that allows them to decide who will help them with finances.  Women need plans that reflect THEIR wishes.  Not wishes that are "expected of them." 
In short, we ensure every member of the family feels confident that those they love the most, including themselves, are protected.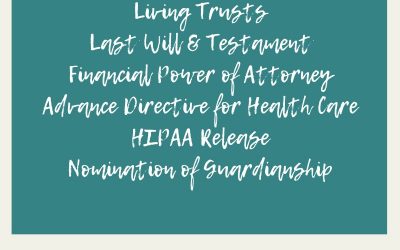 A brief explanation of what documents are in your estate plan, or should be!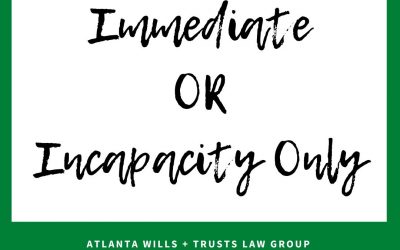 An immediate or incapacity only power of attorney is very, very different. Do you know the difference and do you know if your power of attorney is immediate or incapacity only?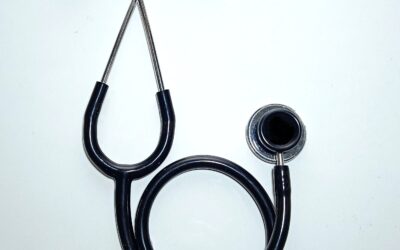 The four things your health care agent can do under your Georgia Advance Directive for Health Care, sometimes referred to as a health care power of attorney, are: make treatment health care decisions for YOU, access YOUR private and protected health information, make end-of-life decisions for YOU, and make decisions about how YOUR remains are treated after you pass away. 

REACH OUT TO US TO GET STARTED