North Metro Atlanta Estate Planning and Elder Law Firm

Wills and Trusts Lawyers
We are different than other estate planning firms. In fact, Atlanta Wills + Trusts Law Group is the only law firm in Georgia dedicated to helping women in the wills, trusts, powers of attorney and planning space.
Why does this make a difference in planning? We listen. Unlike in traditional estate planning firms, we create a safe space to ask questions, educate, listen to our families (especially the moms, sisters, daughters, wives) to hear what they need from the plan.
This matters in both life and in a plan because as the caregivers of those below and those above, women need a plan that looks toward when they may need to be taken care of by someone.
In short, we ensure families feel confident that those they love the most, including themselves, are protected.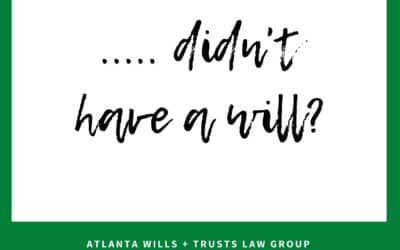 Ever wonder what happens when you die without a will?  Well you don't need to wonder, you just need to pull up a few headlines in the newspaper to check out what has happened to the wealth of a famous person who died without a will.  That's right.  If a famous person,...

REACH OUT TO US TO GET STARTED